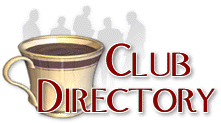 This directory lists over 2300 clubs related to Antiques and Collectibles
Click here to register your club -- Its FREE!
Find a club by name, starting with the letter:
A B C D E F G H I J K L M N O P Q R S T U V W X Y Z Other


Maryland Chevelle Club
Contact: GEneral Information
Website

Monthly Meetings are held in various locations around the State. Typical meeting topics are "what's new" in our hobby, troubleshooting problems with projects, Club Business and Chevelle-related activities on a local and national level. You will meet other people who share an interest in Chevelles and El Caminos as you do. We assist each other with guidance and technical information from our own experiences.